A Poem by odinroark
---
Author:
odinroark
Created:
March 05, 2017 at 06:39 pm
Upload Type:
Poem,
G (All)
Category:
General/Other | Free Verse | General/Other
Upload Stats:
201
views
---
An Inordinate Debate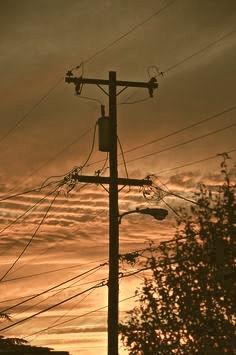 An Inordinate Debate
by Odin Roark

Just because you have your sheen and attitude,
you don't have permission to converse at will.
Those are the rules.

Kraa

Don't the leafless trees affect you,
make you feel sad?

Kraa

Mm. Knowing so much about the wind,
tell me then, are you able to anticipate
what the wind will do with a man's t-shit
and a woman's nighty flapping about on an
outdoor clothesline?

Kraa

And what do you know about black clouds
and puddles floating fallen leaves,
or old cars rusting in a salvage yard?

Kraa, Kraa

And who gave you authority to preen
on a white cross marking a death by auto,
or prancing around the road kill up ahead of an innocent squirrel,
or finding a porch and perching atop a widow's rocking chair
the swaying keeping you entertained by her grief?

Kraa, Kraa.

Ask yourself if those baritone noises you make
are enough to satisfy anyone but yourself,
or if you'd be better off putting those wings to work,
flying from power line to power line,
behaving normally like other ravens,
maybe taking up with another raven
or a crow if it will have you?

Well, I've used up my time in this debate, Mr. Raven.

Your turn.

Remaining silent and staring at its opponent,
the raven pushes off out the window,
taking a side-strut-dance on a nearby utility wire.

Looking to his left and right,
the courting flirtations start.

You leaving lets me win by default, you know.

Kraa, Kraa, Kraa, Kraa

Fine.

The overfed cat saunters from the room
purring its victory.
© odinroark - all rights reserved
Author Notes
---
An experiment in being satisfied with what or who one is. (Image by Zorin Denu)
The author would love to hear your feedback but you must be logged in to do that. If you are a member of Writers-Network click here to login and review this writing entry.

Not a member? Not a problem! You can register here, it's free for everyone
Comments & Reviews
There are no reviews. Be the first to review this writing piece and earn DOUBLE points!